Shaving your legs doesn't have to be a chore anymore with this DIY coconut shaving cream! Spend more money on spa days, and less money on shaving cream, because THIS homemade shaving cream is really the best you'll ever use! Commercial shaving creams DO go on nice and smooth, but they tend to dry out the skin, and so we've found the perfect DIY shaving cream that won't dry out the skin (in fact, it will hydrate it!).
DIY Coconut Shaving Cream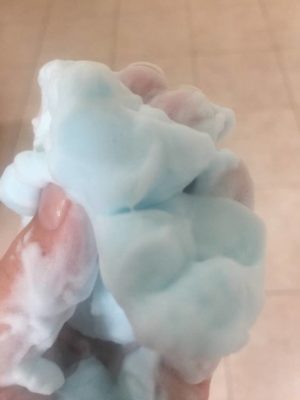 Before you delve into this recipe, we have to let you know that you will need a stand mixer or a hand mixer. In order for this DIY coconut shaving cream to have the consistency of shaving cream, it needs to be whipped. So if you don't have a mixer, go out and buy one right now or just borrow one!
You'll Need:
Directions: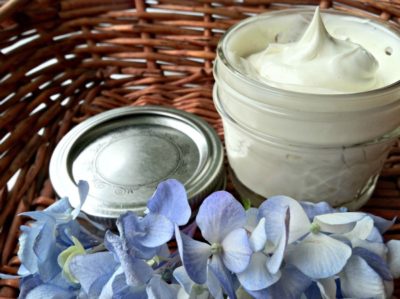 Start by whipping your coconut oil in a stand mixer or using a hand mixer. Do this on high for about 5 minutes or until you start to see stiff peaks forming.
Then, add in the vanilla extract or essential oil of your choice and whip again until well combined.
Store in a clean, airtight jar or container and use in the shower as you would any other shaving cream!
Notes:
After a while, depending on the temperature in your home as well as the season, you may need to give your DIY coconut shaving cream another quick whip!
Make sure to thoroughly clean your shaver after using so it does not get clogged up with oil.
If you like this post, don't forget to share 🙂