This all skin type, balancing face mask is super easy to make and contains only natural (but very powerful ingredients!). Made with hibiscus powder, this powerful mask can fix a slew of skin problems including dry skin, oily skin, and dull skin, leaving it super soft, glowing, and basically just perfect! Let's dive into this DIY hibiscus flower face mask recipe and be on our way to perfect, glowing skin!
DIY Hibiscus Flower Face Mask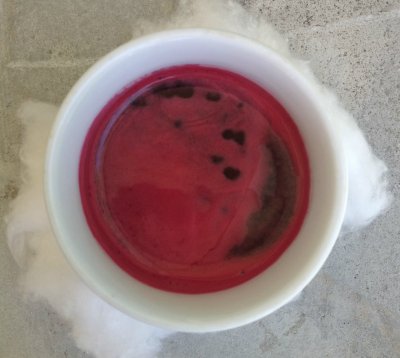 So why hibiscus you ask? Well as it turns out, hibiscus has some pretty awesome, kick-ass properties:
Hibiscus is packed full of antioxidants and fights skin damage.
Helps balance out skin by hydrating and controlling oil production at the same time.
Exfoliates skin and also encourages collagen production.
Contains anti-aging alpha hydroxy acids and amino acids which revives skin and makes it look younger.
Ingredients:
1 tsp hibiscus flower powder
1 tsp lavender powder
2 tsp French green clay
yogurt, water, or honey
Directions:
Mix all dry ingredients in a small bowl until well combined.
Then, start by adding a small amount of either yogurt, water, or honey to mix powders and mix until a smooth paste forms.
Yogurt is great for exfoliating and cleaning, while honey is antiseptic and antibacterial and works well for acne prone skin.
Apply all over face and neck, making sure to avoid the eye area and leave on for 15-20 minutes or just until mask starts to dry.
Remove with a soft, wet and warm towel and rinse off any leftover residue.
Pat dry and follow up with a moisturizer.
Repeat twice a week for oily/acne prone skin and once a week for normal skin.
Please note that the clay may leave your skin red right away, but this will go away in a few minutes!
If you like this post, don't forget to share 🙂