Wanna know how to make your own conditioning spray? We'll show you how! Dry locks are no fun, and with all the products we put into our hair, don't you think it deserves just a little TLC now and then? This easy DIY conditioning spray uses just 2 ingredients to infuse your hair with moisture and vitamins.
We love using this conditioning spray because it's so light on the hair and doesn't add any buildup. Regular conditioning sprays are full of ingredients that are actually harmful to the hair, but this one only contains water and coconut oil which your hair will soak right up!
How to Make Your Own Conditioning Spray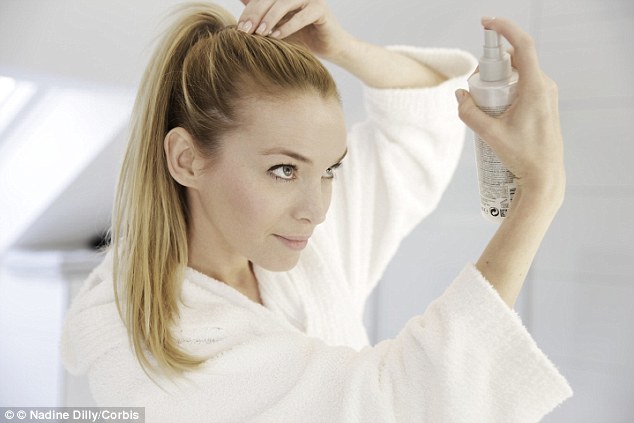 2-3 tablespoons organic, cold-pressed coconut oil
Spray bottle
Water
Place the coconut oil in a spray bottle and add warm water so the coconut oil melts. Shake well and spritz onto ends of your hair (wet or dry), or wherever your hair feels dry. You can also adjust the amount of coconut oil depending on the thickness of your hair. If your hair is fine and prone to oil, you may want to use a little less.
The vitamins contained in the coconut oil are amazing for your hair and after just a few weeks of using the spray, you'll notice your locks will be much more moisturized!
Like this post? Share it with your friends 🙂