It's 2017, and that means it's a time for new beginnings, and with that, comes new trends! The colorful makeup trend that will surely catch your eye is simple enough: go bold, go big, or go home! It's time to put away our nudes, and our smokeys, because this year is all about big, bold, colors!
Colorful Makeup Trends
There really is not set rule as to what color you should be sporting, but rather HOW you wear it! One thing we have noticed though from these trends is this: stick to just ONE color, and not a slew of rainbow colors! This means that if you're gonna go with blue, stick only to blue (you'll see exactly what we mean once you scroll down and see the pics!)
Another important thing to remember about this colorful makeup trend, is that it's important to keep it simple. So one swipe of a bright blue liner is all you need. Don't add shimmery golds, or blacks, and don't try to make it something it's not. The only way this trend will stand out is alone.
Think of this colorful makeup trend as a lone wolf. It's the only one calling the shots, and it's the only one on your eyes. Let's check out some of these trends and get inspired! See what works for you! Get out your colorful eyeshadow and pencil box (which we know you rarely use) and start experimenting with what looks good on you and what doesn't!
Neon Liner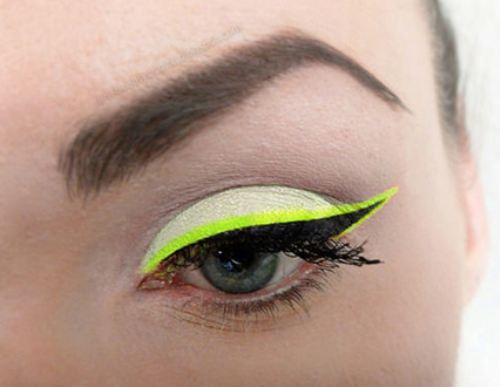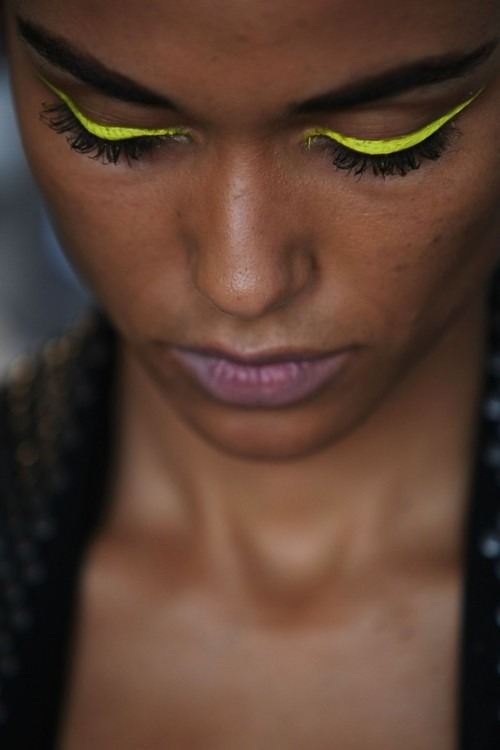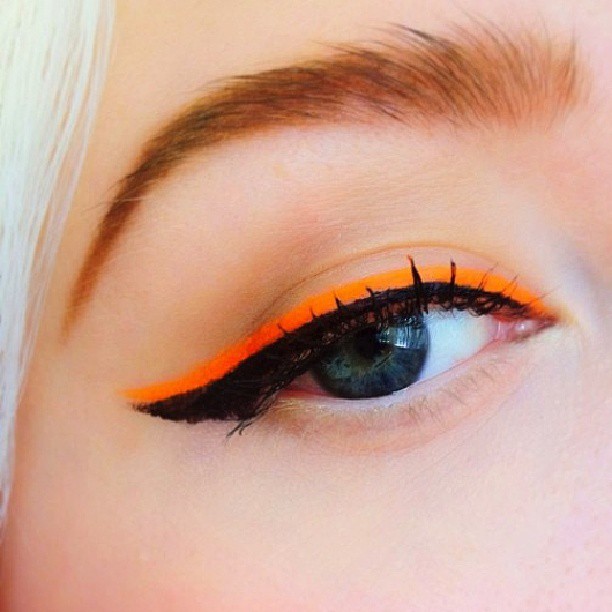 Keep the neon liner simple, by first lining your lids with black (or even white to make the neon stand out more!), and then adding the neon line on top. Seriously pops out!
All Over Color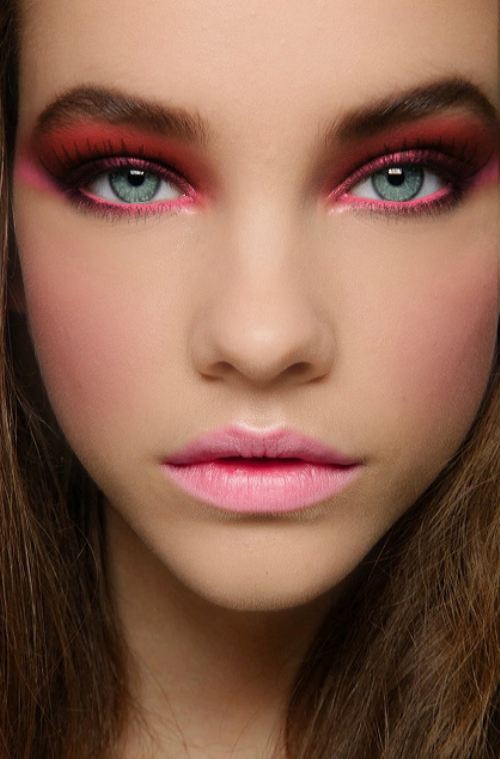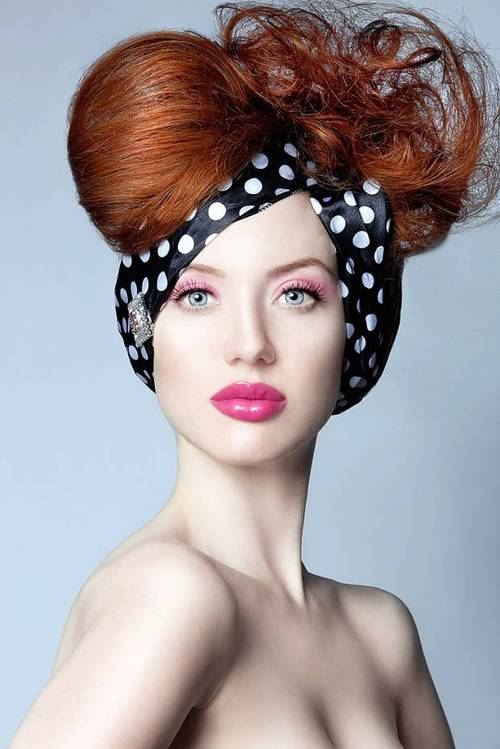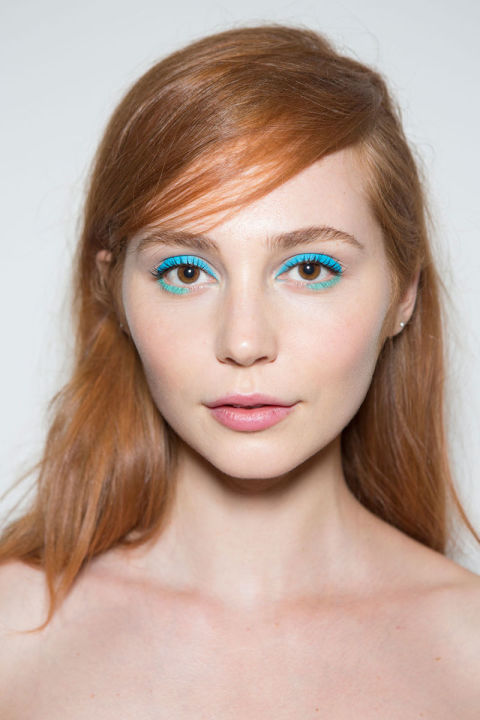 It seems that red, pinks, and blues have topped the runway charts this season, so take a cue and try this on yourself!
If you like this post, don't forget to share 🙂