Today we'll be looking at Sally Hansen's Hi-Def Nail Color. So it's been a while now since I've found a really good nail color…and especially one that applies easily too. But I made a run to the drugstore this past weekend, and these bright, shiny nail polishes totally caught my eye.
Sally Hansen's Hi-Def Nail Color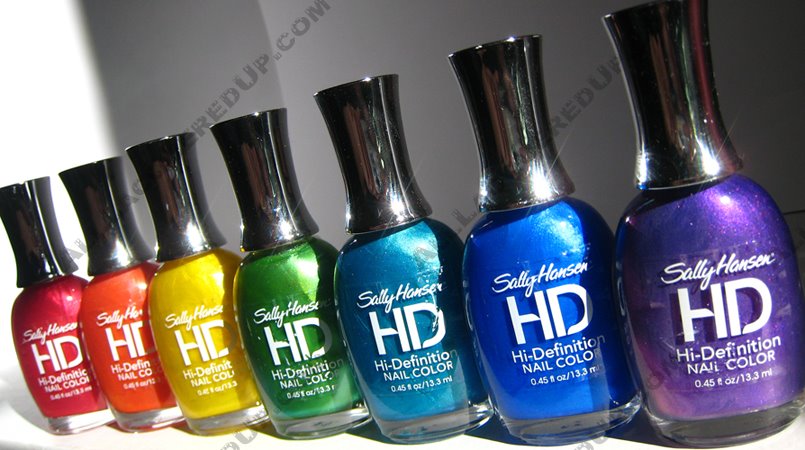 I'm talking about Sally Hansen's Hi-Definition Nail Colors which come in 8 amazingly bright shades. At first, I wanted to get the green shade, but it seemed like they were almost out of every color…so they were going pretty fast. I ended up going with the blue, which I am very happy to say turned out amazing.
What I really love about this nail polish is the truly hi-def color that comes out in the end…your nails actually look really cool. As for application, it wasn't messy at all, or bumpy, and it applied very easily.
Now I've only had it on for 3 days (this is my third), and I've tried to stay clear of doing dishes, and anything else that might chip your nails…but so far so good, no chips yet.
So if you like beautiful, amazingly vivid nail color, I definitely recommend Sally Hansen's Hi-Def Nail Color.
If you liked this post, don't forget to share 🙂