All of us want that flawless young skin we once used to have. Little do we know that it is not as hard as it may seem. Of course when it comes to  beauty, nature knows best, and this is why this mixture of turmeric powder and sugar cane juice WORKS! The sugar cane juice can be found at your local health food store or farmers market. This sweet remedy for age spots and wrinkles made of pure sugar cane juice and turmeric powder work together to erase age spots and reduce the amount of wrinkles.
Remedy for Age Spots and Wrinkles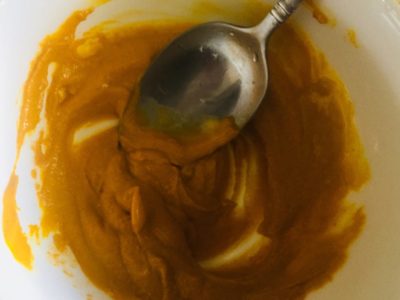 The Mix:
1 tbsp of pure sugar cane juice (from local health store)
1 tbsp of turmeric powder
Mix the two together until you have a thick paste
Why we love it:
Turmeric is a spice that is full of antiseptic and ant-inflammatory properties. It helps bring tightness to the skin and brings lots of important proteins.The sugar cane regenerates life in the skin with its moisture and encourages cell growth. The two mixed together create a wonderfully yellow blend that reduces wrinkles and evens skin tone.
How To:
Once you have your mixture ready, apply to your face with a brush or even your fingers and massage gently. (The turmeric will also exfoliate and help remove impurities.)
Let the sweet remedy for age spots and wrinkles sit for about 30 to 45 minutes.
When time is up, you can rinse your face with cold water and pat dry.
You can use this mixture two or three times a week for amazing results. Since both substances are very gentle, it works for all skin types and can be used frequently. You can add turmeric to your facial routine in lots of different ways for many benefits.
Like and Share if it worked for you!